Lest we Forget: The USS Bache
Dedicated to the Memory of a Great Ship and Her Heroic Crew
1942 *Bache DD/DDE-470 *1968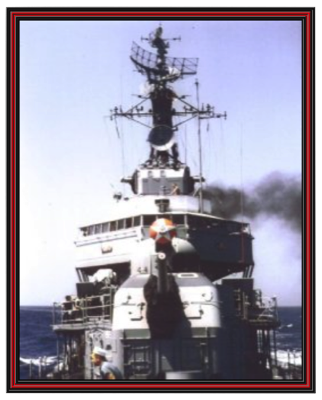 Eternal Father, Stong to Save...
Thank you for your interest in the USS Bache!
We are a reunion group for individuals who served on the Bache. We publish a quarterly newsletter filled with stories and updates about our members. We also meet once a year!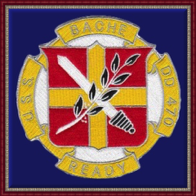 The USS Bache
The Bache was a Fletcher Class Destroyer. Bache was the third ship of the United States Navy to bear this name. Bache was named for George Mifflin Bache. She was sponsored and Christened by his daughter,  Louise Franklin Bache.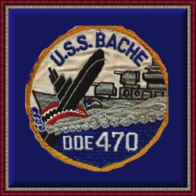 Size and Crew
Bache was 376 feet long. When floating, she dispaced 2050 tons of water. Her flank speed was 35 knots. The full crew consisted of 329 enlisted and Officers.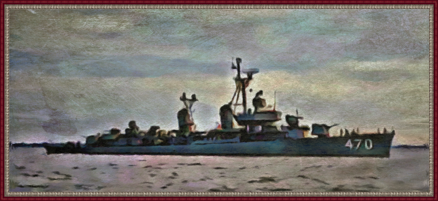 Our Page
We all have our stories, thoughts and experiences. What better way to recall and reminisce than with those who lived many of them with you and others who would appreciate what you have to share!

Aleutians Operation 1943 Bismarck Archipelago Operation 1943-4 Eastern New Guinea Operations 1944 Hollandia Operation 1944 Western New Guinea Operations 1944 Leyte Operation Iwo Jima Operation 1945 Okinawa Gunto Operation 1945